Bitubo pair of rear shock absorber WME0 HD FLHXS Street Glide Special 2014-2016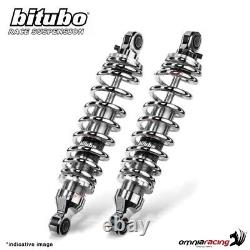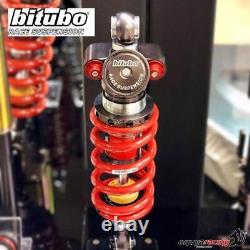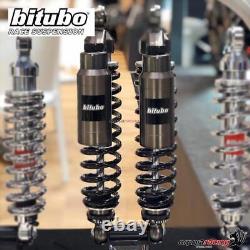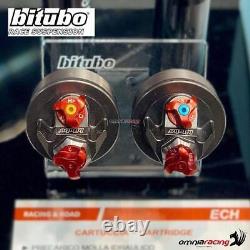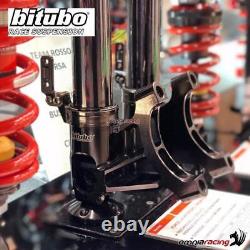 Pair of rear shock absorbers Bitubo WME0 adjustable preload and rebound. Born for the world of Harley Davidson, Modern Classic and Custom, the WME Bitubo shock absorbers have specific calibrations for each motorcycle model. Designed to be flexible, the adjustments allow you to travel around town in safety and comfort between holes and manholes as well as for a long journey with cargo on board.
The spring preload is entrusted to a threaded ring that allows a much more precise calibration of the rear of the bike. The shock absorbers are single chamber pressurized by nitrogen gas with floating piston. The body is in high strength alloy steel while the heads are in CNC machined aluminum alloy. The product is supplied with specific assembly instructions for the motorcycle model, suspension manual and key for adjustments. Specific for: Harley Davidson FLHXS Street Glide Special 2014>2016.

---